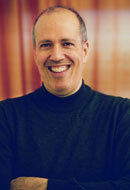 Josh Waletzky (USA; composer/musician/teacher)
Josh Waletzky is a lifelong composer/musician/teacher, specializing in Yiddish song. His background includes many summers at Camp Boiberik, where he became Music Director and began writing Yiddish songs (Bahelferl and Dem zeydns nign, among others). He sang with the Yiddish Youth Ensemble (Yiddish Songs of Work and Struggle) and recorded several of his original songs for Yugntruf's mid-1970s recording, Vaserl. He helped found the klezmer band Kapelye (Kapelye—Future and Past). His recordings include the Grammy-nominated Partisans of Vilna (co-producer, performer) and an original Yiddish song cycle Crossing the Shadows, recorded with Deborah Strauss and Jeff Warschauer. He continues to write new Yiddish songs, recently working with the Michael Winograd Klezmer Trio.

Josh is also an award-winning documentary film director, whose films often explore the world of Eastern Europe and the world of music: Image Before My Eyes, Partisans of Vilna, Academy Award-nominated Music for the Movies: Bernard Herrmann, Emmy Award-winning Itzhak Perlman: In the Fiddler's House (as editor); Sacred Stage: The Mariinsky Theater, Beyle Schaechter-Gottesman: Autumn Song, When Our Bubbas and Zeydas Were Young, and the forthcoming PBS Great Performances concert program of liturgical/folk/klezmer music with Itzhak Perlman and Cantor Yitzchak Meir Helfgot, Rejoice!